true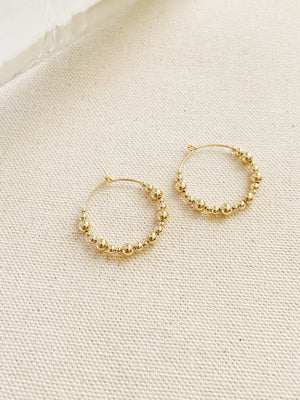 Fiesta Frenética Earrings
Fiesta Frenética means frenetic party. A celebration in such a way that allows you to express yourself in an authentic way.
As part of our San Benito Collection we created our first earrings. With this collection Carolina wants to celebrate her Venezuelan culture and traditions. A diverse and rich culture that is a result of the blend of many others. 
Let the drums guide your movements during the San Benito celebration, under the bright sun and on the hot streets. 
The earrings are made with 14Kt gold filled beads and hoops, Swarovski crystals and pearls and natural pink  tourmaline and diopside beads. 
Hoops diameter: 25mm
Each of our products is made to order and our processing time is usually 1 - 5 business days.
Care Instructions:
Do not soak in water. Avoid direct contact with body lotions and perfumes.